Why choose SentriKey technology for your key management?
A tried and tested patented technology, the only access solution that provides traceability and secure access through a mobile device and one off codes.
key Benefits
Better Business Management
The SentriKey system will ensure complete eradication of lost keys and the charges these incur. Providing your team of approved users with unlimited audited access or one off codes that can be used and monitored remotely via different devices.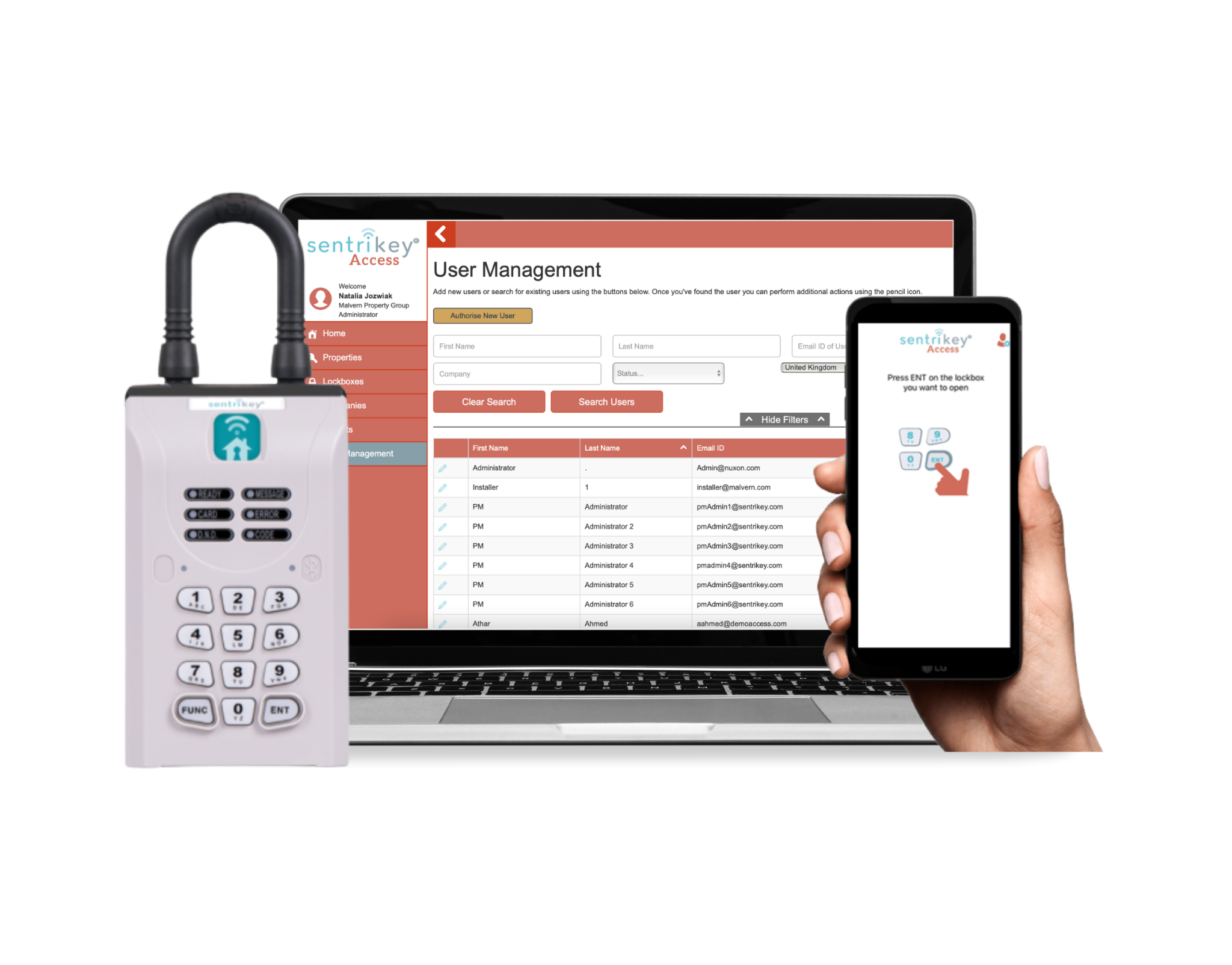 Commercial Approval
The only key safe approved for commercial property use.
Verification of Service Delivery
Be confident that your service has been provided through audited access.
Reduce Carbon Footprint
Reduce carbon footprint by eliminating paper trails & key retrieval visits.
World Class Security
Independently attack tested, LPCB accredited and​ meets the police recognised standards for security.
Quicker Response Times
The SentriKey® access system ensures improved response times to call outs through keys remaining at the point of need.
Full Transparency
Digital view of all access information and ability to remotely manage and audit activity.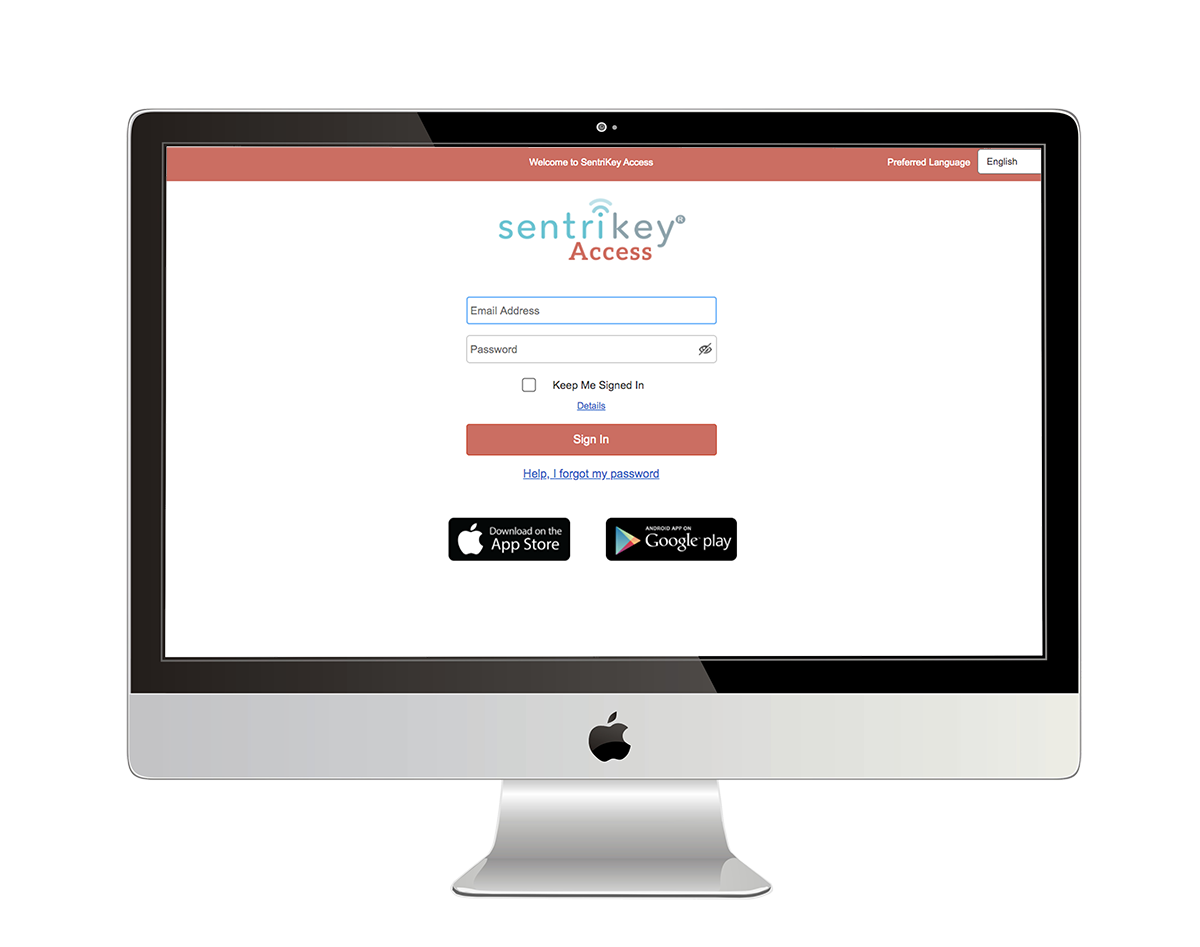 A secure & controlled key management system
Providing a unique solution for secure audit of access in real time for multiple approved users eliminating the risks associated with traditional mechanical key safes, including code management and security of keys.
Missing Key Reports
Never lose a key again. Full audit trail of key management and the ability to receive missing key notifications and enable key tracking.
Lockbox Locator
The ability to review your lockboxes in map view mode enabling you to manage your installed, active and inactive lockbox locations.
Approved User Access
Only approved users will have access to the properties giving you confidence in security and management of site access.
Access History
Generate a wide range of data and reports which give you a full audit trail of access history. 
Flexible One Day Codes
The only electronic key safe in the UK with a keypad. You can grant flexible traceable one day codes to provide emergency access.
Asset Management
A full visibility of all inventory, allowing for efficient management and reduction of obselete stock encouraging recirculation.
Notes & Photo Function
Log property information and take photos on site. Take notes and photos during visits to include in your reports.
Agent Safety Monitor
Employees can be safeguarded while carrying out visits and duties, perfect for late nights or remote areas.
Code Management
There are no visible codes, only individual pin codes assigned to approved staff. Ability to revoke access at the click of a button.
SMS Notifications
Real time access notifications when a visit starts or ends giving the ability to streamline workflow.
The most secure keysafe in the uk
SentriKey® is
Secured by Design
accredited and meets the Police Preferred Specification
The most secure key
safe in the UK.
The security of our product spans both physical and digital. We are continually focused on ensuring the security of our Partners, clients and end users digital information.
We have a number of processes in place to ensure effective data back ups, in alignment with GDPR and effective cloud based cyber defences. We have also adopted compliance frameworks like the Cloud Security Principles to help navigate clients towards compliant adoption of cloud services​.
GET IN TOUCH
If you are interested in seeing more on how Keynetics can help your business run more efficiently and securely with SentriKey® then please do get in touch.
REGISTERED OFFICE:
Keynetics Ltd, Malvern Hills Science Park,
Geraldine Road, Malvern WR14 3SZ
Office Hours: Monday to Friday 09:00 - 17:30