Keynetics redefines key management solutions
Keynetics provide comprehensive key management solutions. Focusing on delivering secure access solutions for key management and key holding issues through patented technology designed to track, trace and report on all property access.
What is SentriKey?
About Us
Keynetics is a division of SentriLock LLC, the leading electronic key safe manufacturer and service provider in the USA. Keynetics Ltd has clients in multiple market sectors across the United Kingdom and Europe, utilising the patented SentriKey® system to provide secure, traceable access to properties. As a progressive technology company, we pride ourselves on providing our partners, clients, and end-users the most secure, reliable and innovative access solutions available.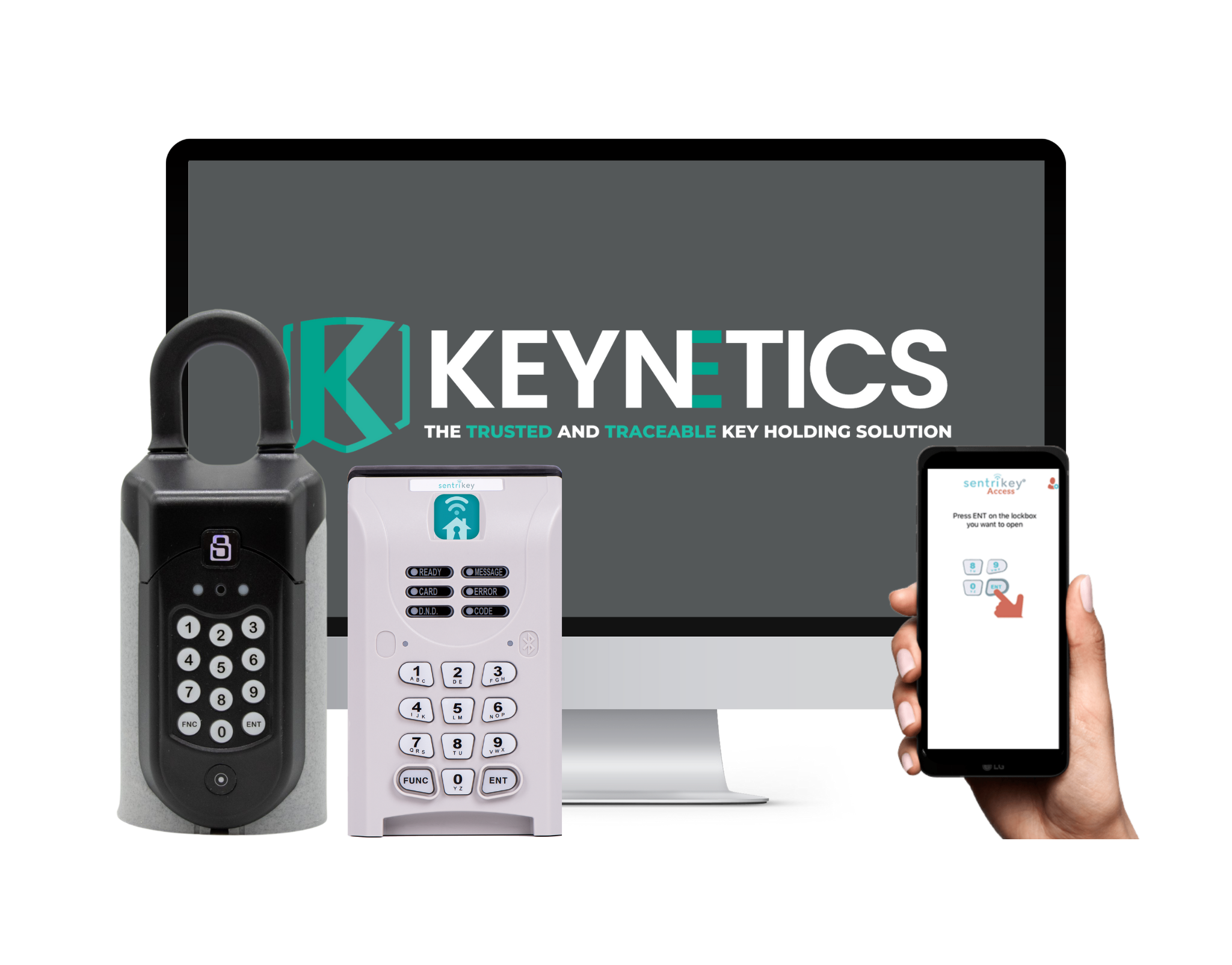 Our Passion
We have dedicated technical and development teams constantly striving to deliver continuous improvements and enhancements to the SentriKey® system to ensure our partners', clients' and end users' confidence and peace of mind. We have a passion to evaluate and develop services in line with the changing needs of our customers. 
company history
OUR STORY
2002
SentriLock® founded in the USA
SentriLock was founded in 2002 on three key attributes that continue to guide the company's phenomenal growth: Stability. Superior technology. Exceptional customer service.
One specific design intent was to create a seamless and effective way to create temporary access and added value for users.
2004
First SentriLock®  installation
From its first installation in Iowa City, IA, in June 2004, SentriLock has continually evolved to meet the needs of its users.
What started out as a small business steadily evolved into a large company of committed employees who are dedicated to the safety and security of the people who use our technology.
2011
SentriLock® purchased by National Association of Realtors
Because it is directly accountable to the real estate community, SentriLock continues to build the innovative solutions that are backed by exceptional service.
2015
One million Key safes sold
SentriLock has evolved its company and lockbox technology to improve safety, flexibility and accountability for its approximately one million users.
2017
Keynetics Ltd launched in the UK
Launching in the UK after 15 successful years of providing an innovative key safe solution, Keynetics has evolved with expansion into new markets and development of the SentriKey® Access System.
2018
20,000 SentiKey® App Users
First key safe installed in the UK by Keynetics
First key safes sold in Holland, Germany & Spain
SentrKey's secure lockbox technology now protects over one million properties across USA, UK and Europe.
2022
Keynetics celebrated 5 years in business in the United Kingdom and Europe
Over 200,000 SentriKey App users
Proud to be established key holding system for Banking, Retails, Automotive, Commercials, Residentials and Vacant Property organisations worldwide
SentriKey's secure lockbox technology now protects over one million properties across USA, UK and Europe.
To protect property as if it were our own.
To treat people as if they are our family.
To respect the World as honoured guardians. GET IN TOUCH
If you are interested in seeing more on how Keynetics can help your business run more efficiently and securely with SentriKey® then please do get in touch.
REGISTERED OFFICE:
Keynetics Ltd, Malvern Hills Science Park,
Geraldine Road, Malvern WR14 3SZ
Office Hours: Monday to Friday 09:00 - 17:30