The only manufacturer & distributor of this unique solution
Providing secure access solutions to key management issues with technology designed to investigate, monitor analyse and act.
SEE FEATURES
The SentriKey® Lockbox
The UK's most secure access solution providing confidence and peace of mind through remotely managed, real time traceable access. The lockbox ensures keys remain securely onsite at the point of need and provide you with instant mobile access.
Key Features
The SentriKey® electronic lockbox is built with the highest quality materials offering the best in security for your property and staff. The Lockbox works alongside a unique platform software and app technology.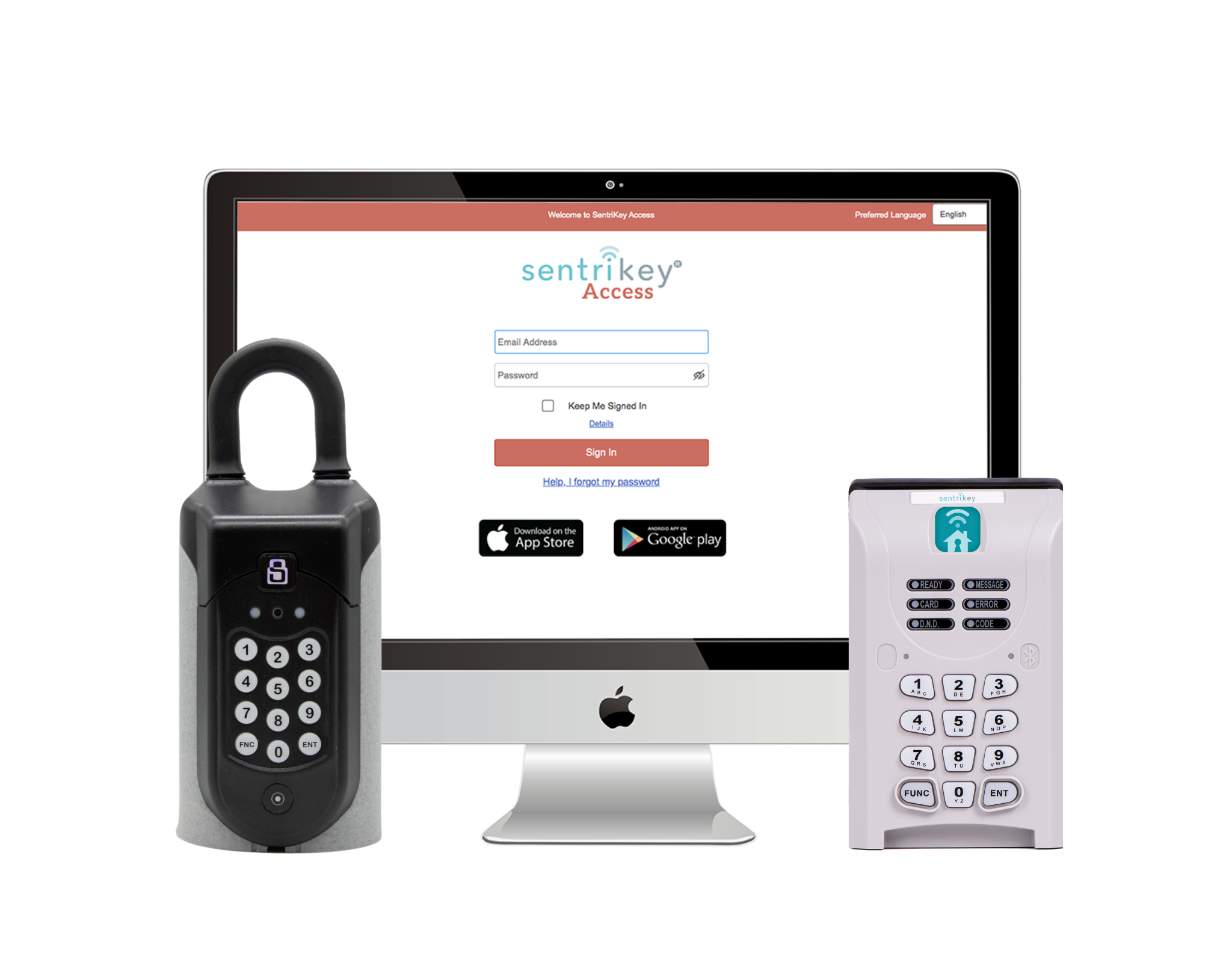 Bluetooth Technology
Information between mobile device and key safe is exchanged via a localised Bluetooth connection to ensure access to your key safe without the need for a phone signal, ideal for those working in remote areas. The access data is uploaded from mobile device to the platform once connectivity is restored.
Code Management
Mobile access eliminates the risks and need for code management, from staff turnover to data protection concerns. The SentriKey® key safe is the only electromechanical key safe with a key pad – designed to enable one off access, granted through the use of designated, flexible one day codes for cases such as emergency or contractor access.
Security & Durability
The SentriKey® key safe is the most secure key safe in the UK. It holds LPCB and Police accreditation and is the only key safe approved for commercial use. Not only physically and digitally secure, the SentriKey® key safe is also highly durable. It has been manufactured to function in environments between -30◦C and 85◦C, withstanding all general weather conditions.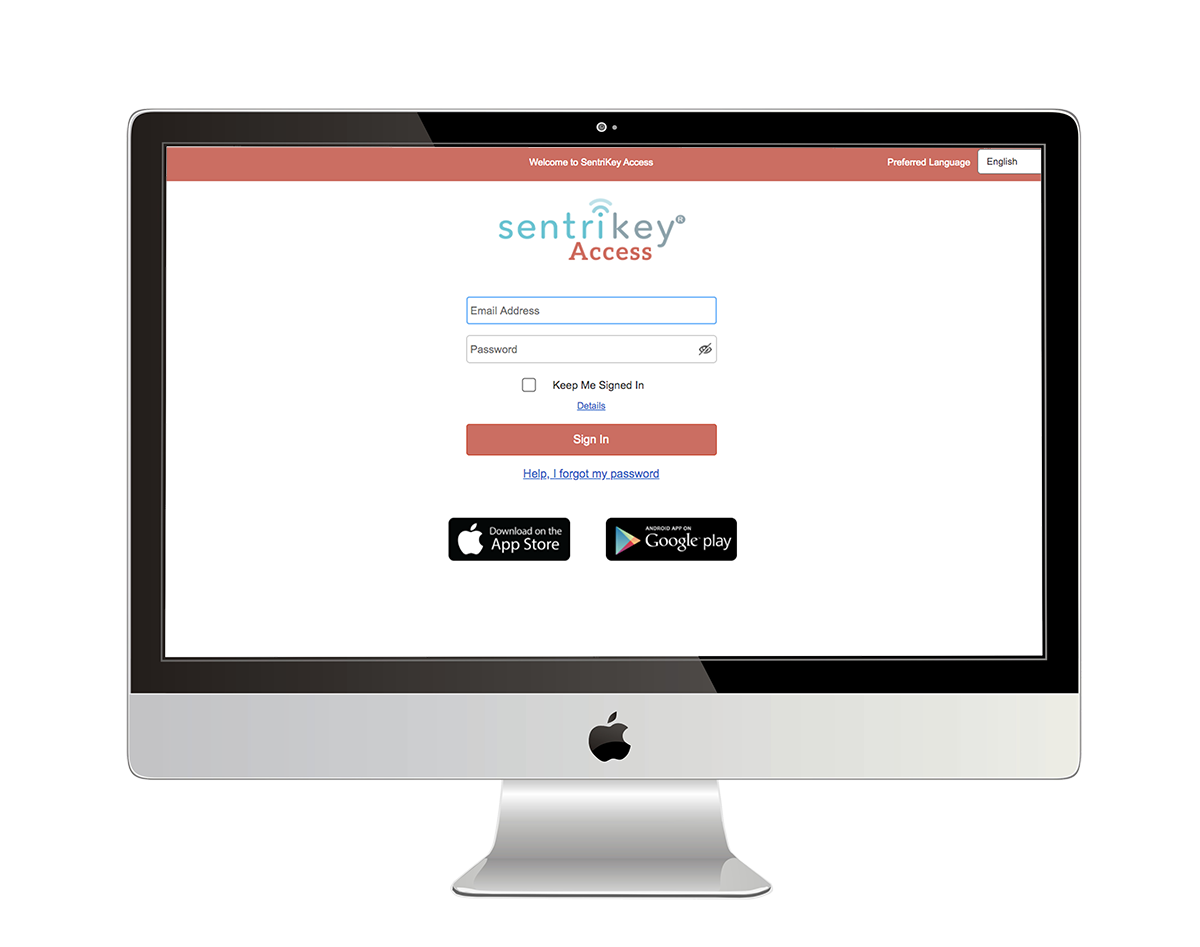 Access Platform
As a technology company we take pride in creating solutions that put the ease of access at your fingertips. Our cloud based platform provides real time user management, transparency and traceability as well as full auditable access data with full access history.
Full Access History
Access user details, start and end times of access all recorded and saved within the platform
Approved Users
Only users approved by you, are able to access a key safe. Full control with remote real time user management
Flexible One Day Codes
Grant flexible & traceable one off access for approved individuals including emergency access, contractors or cleaners
Generate Reports
The SentriKey® access platform allows the generation and download of multiple real time reports
Locate & Manage Assets
The locator provides a visual representation of your active and inactive assets which can be reused elsewhere
Notes & Photos
Log information and photos on site to include in reports, to record any issues to be addressed or to provide service delivery verification.
Missing Key Report
End Users can report missing keys via the app, updating the platform in real time. This provides a full audit trail of key management enabling traceability of missing keys.
Safety Monitor
Our interactive Safety Monitor aids in lone working situations to ensure employees are safeguarded while carrying out duties alone, in remote areas or late at night.
Real Time Notifications
Receive real time SMS or Email notifications when access has both started and ended. Enables the ability to streamline workflow and manage provider access and service delivery.
GET IN TOUCH
If you are interested in seeing more on how Keynetics can help your business run more efficiently and securely with SentriKey® then please do get in touch.
REGISTERED OFFICE:
Keynetics Ltd, Malvern Hills Science Park,
Geraldine Road, Malvern WR14 3SZ
Office Hours: Monday to Friday 09:00 - 17:30