Keynetics redefines key management solutions
We help companies realise that traditional, costly and time consuming keyholding is at an end. We are the future of key management.
What we do
For over 20 years the UK have been managing access to properties using traditional keyholding methods, with limited success. Whether this relied upon contractors visiting a central location to collect a key and then travel to the property they needed to access, or by opening a small safe that uses a combination code to store the key, which had to be disclosed to the user whilst they were at the property. The process of providing access was cumbersome, time consuming and lacked the level of security required for commercial property management. This method of controlling access had not altered throughout the decades, whilst the rest of the World and technology had moved on!
The key management revolution
Through our sister company SentriLock®, Keynetics utilised the latest security technology to introduce the UK and European markets to the evolution of key management. We were not only able to provide the solution, but also could leverage our partnership with the SentriLock® technical development team, to redesign and engineer a platform built using the feedback and expertise of our British and European customers. This relationship is continually evolving and growing to ensure SentriKey® is the preferred choice for secure key management throughout Europe.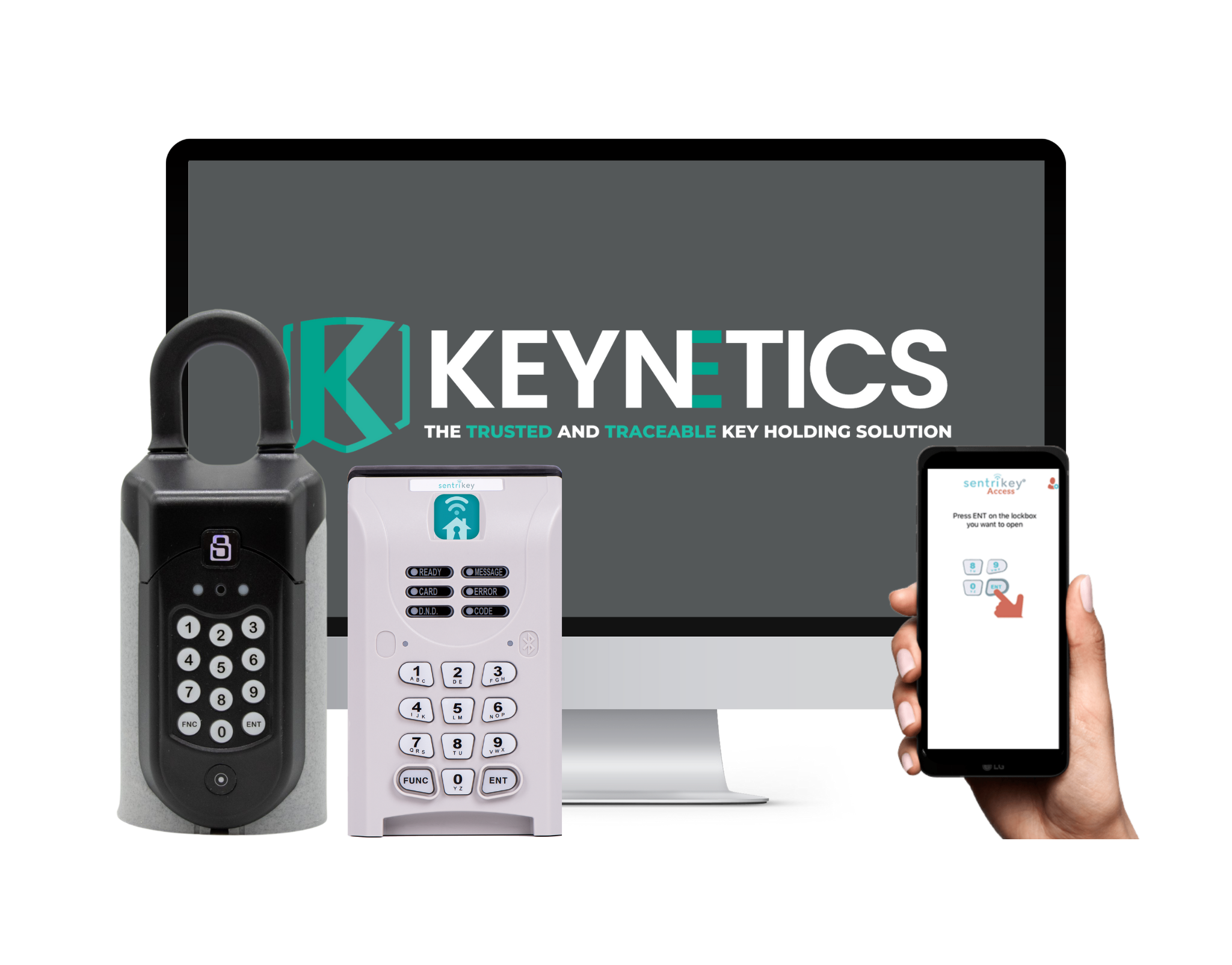 Trusted
SentriKey® is America's leading key storage solution with over a million key safes in use and over 20,000 active app users.
Secure
The SentriKey® key safe is rated the most secure in the UK both physically and digitally. The only key safe with commercial approval.
Sustainable
Sustainability is of upmost importance to us. Our solution is time & cost effective & enables you to reduce your carbon footprint.
Technology
The SentriKey® Access solution offers unrivalled patented technology giving you real time notifications and remote access using the cloud based platform.
Providing Solutions for Keyholding Industries
GET IN TOUCH
If you are interested in seeing more on how Keynetics can help your business run more efficiently and securely with SentriKey® then please do get in touch.
REGISTERED OFFICE:
Keynetics Ltd, Malvern Hills Science Park,
Geraldine Road, Malvern WR14 3SZ
Office Hours: Monday to Friday 09:00 - 17:30