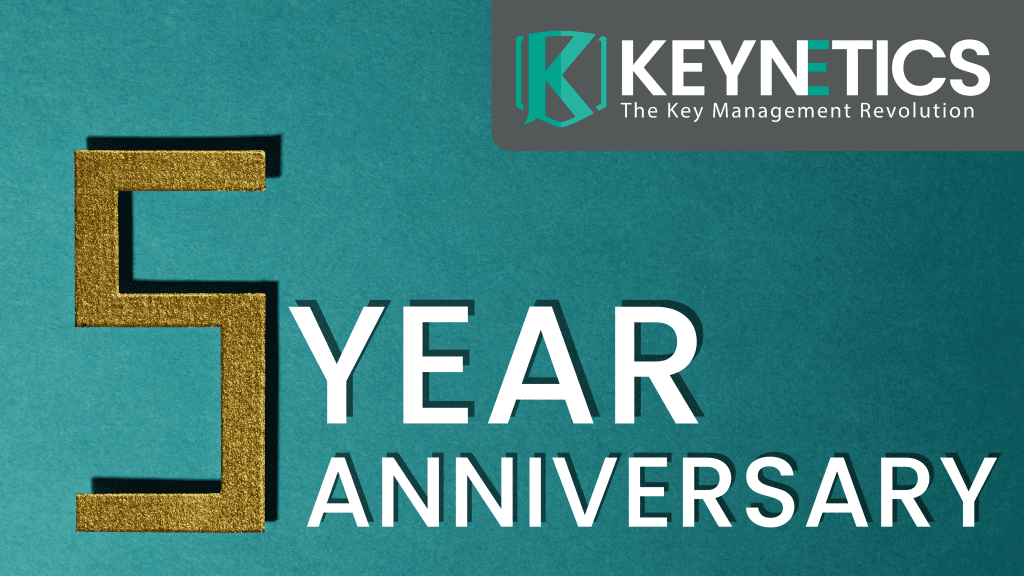 Keynetics are proud to announce that this month is our 5-year anniversary!
During the last 5 years we have really enjoyed working with clients and partners alike, helping them evolve from traditional keyholding methods, to the fully audited secure key management solution that is SentriKey.
It has been our pleasure to have helped, in some small way, our clients in care delivery and private sector industry across the UK and Europe, deliver their services and solutions in a secure, responsive fashion.
Here is a message from a member of our management team, Helen Deakin, who has been with Keynetics since the very start. Helen's unfaltering loyalty and dedication to the company is a guiding example of the high-quality service and support we at Keynetics feel is essential to provide to our customers, helping us to grow as a company. Who better to illustrate the Keynetics story so far?
"We cannot believe that it is 5 years since we launched in the UK. Within this time, we have gained the accolade of most innovative product at the Health+Care Show, developed new platforms and introduced Sentrikey to both the Care sector and throughout the UK and Europe's commercial industries. We have achieved the highest level of attack test standard through the globally recognised third party certification body, LPCB (LPS1175 C1 rating) and been a solution that has helped with the continuity of service delivery during unprecedented challenging times of COVID. We would like to thank all our customers for their support and in providing us with the feedback and ideas to help us strive to continually innovate and develop."
Thank you to all our clients and customers across the globe, for your continued support and partnership. We look forward to continuing to support you and your teams, in the important work that they do, for another 5 years and beyond.